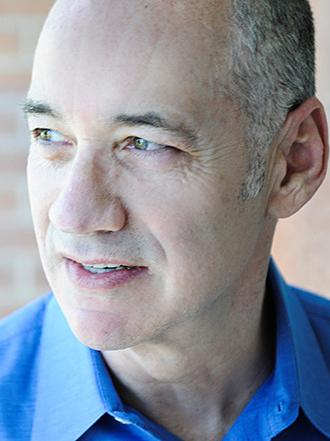 Jess Tolan
REALTOR
Tolan Real Estate / Thoroughbred Financial
Tolan Real Estate / Thoroughbred Financial
3172 Emporia Court
Denver, Colorado 80238
Jess has over 30 years of professional sales experience and has worked with many world-class institutions. From Merrill Lynch stockbroker, Beverly Hills commercial banker, Coldwell Banker Realtor, business owner and investor, he has been a party to a great deal of sophisticated transactions through the years.
Jess graduated with a degree in Economics from the University of Illinois with an emphasis on financial markets. This is where his passion for markets began. He started his career as a financial consultant at Merrill Lynch in the downtown Los Angeles office. After years as a broker, Jess became a commercial lender in an exclusive unit of Wells Fargo Beverly Hills, and later at Mitsui Bank Beverly Hills as Vice President. Subsequently, he returned to Merrill Lynch, this time in Denver, as a specialist providing commercial and residential loans. Jess was also a broker at the acclaimed luxury Real Estate shop, Coldwell Banker Devonshire in Cherry Creek.
Along the way, Jess felt he could take the wealth of experience garnered from these iconic institutions and his vision of a refined, customer-oriented boutique and build something truly special. The core philosophy for his Real Estate and mortgage boutiques - "Deliver exceptional value to the client while striving for excellence in ever facet of every deal."
In addition to his strong professional background, it would be difficult to find anyone more genuinely concerned about the welfare of the individuals he represents. He treats each client like family and each transaction like a fingerprint. Jess is extremely detail oriented with superb negotiating skills and prides himself in providing seamless transactions and going the extra mile. Honest, caring, hardworking and knowledgeable are all terms that have been used to describe his attributes.
Jess and his wife Dona are proud parents of two children and are long time Denver residents. He eagerly awaits your call when you contemplate buying or selling your next home, or when you need refinance or purchase financing.
Highly likely to recommend
2019-12-14 - Zmagoolou
373 Penstemon Rd, Silverthorne, CO 80498
Our experience with Tolan Real Estate has been exceptional. Jess has always provided us with all the information we've needed, has been a patient and honest explainer of both nitty gritty details and the big picture consequences for various options. He brought to bear his wealth of experience and keen analytical insight upon all our conversations. Most important — and this is why I recommend Jess Tolan without hesitation — it is clear that Jess is interested in the customer's long-term happiness. He has figured out what makes sense for our family, and I have always felt that it was our best interest — not the short-term closure of a deal that was motivating him. In a word, my trust for him is profound. We cannot recommend Tolan Real Estate more highly.
Highly likely to recommend
2020-01-06 - JDgordon2295
915 Equinox Dr, Erie, CO 80516
Jess helped me purchase my first house. He reduced the stress of buying a house and also went through each document for me as well. Working with Jess saved me countless hours and made the process very easy. He has also stayed in contact on current mortgage rates.
Highly likely to recommend
2019-12-18 - jimt98
1725 E 36th Ave, Denver, CO 80205
If I could give Jess more stars I would. Where can I start? When I decided to sell my rental property, I knew it needed a little work, as it had been rented for about 6 years. I contacted an iBuyer and was offered $360K cash. After talking to Jess, we decided to fix it up, stage and list it. The staging pictures were amazing. I didn't even look like the same house. It looked so good we got over 60 showings! Jess also helped me clean the house, did some landscaping and even bought a window air conditioner for the house. After commissions and closing costs, I walked away with over $445K. So I ended up getting over $85K more for the house by using Jess. Think about that if you are considering an iBuyer. Expertise counts. I will definitely use him again. Jess is Highly Recommended!
Highly likely to recommend
2020-01-06 - user835574
8805 E 28th Ave, Denver, CO 80238
We have known Jess for 8 years and he has handled several residential moves for us. He is highly responsive, knowledgeable and a great negotiator. Jess is also just a great guy and is very easy to work with.
Highly likely to recommend
2020-02-07 - CLearned
2858 Ironton St, Denver, CO 80238
Jess helped us sell and buy a home in Stapleton. He's always available, incredibly personable, highly knowledgeable of the market and understands the impacts of the global market on interest rates. He continues to serve as a resource and he's a great friend.
Highly likely to recommend
2017-11-30 - jimt98
1725 E 36th Ave, Denver, CO 80205
I love working with Jess. He helped me sell two duplexes near Sloan's Lake and use the proceeds to do a 1031 exchange for another property near the River North Arts District. Jess answered all my questions quickly and negotiated a great price. In fact, at the closing, the other agent said "Your agent negotiated a great deal for you!" I also used Jess as my mortgage broker and got me a fantastic rate. I'm an investor and still call him to pick his brain on the market and interest rates.I DEFINITELY recommend him and will work with him in the future.
Highly likely to recommend
2020-01-30 - zuser20191222090749395
5255 Memphis St, Denver, CO 80239
Jess was very thorough throughout my transaction - from beginning to end. I highly recommend him, as he goes the extra mile for his clients, and I will use him again for my next purchase.
Highly likely to recommend
2019-12-25 - marklear8
9900 E 28th Pl, Denver, CO 80238
Jess sold our former home and bought our new one. He got us well over list on our sale and found us a beautiful house at an amazing price in our sale. He is simply amazing and I won't use another realtor until he retires.